Design build, project management, set price, time and material – we have an option for any job – be it in an commercial interiors, retail, institutional, or industrial environment. We hire highly skilled professional tradesmen who use top quality materials and work with a team spirit ensuring that a high level of quality control, cooperation and integrity is brought to each project. Health and safety is always a priority on our jobs!

Your dreams come true when you hire Wayne Blue (head honcho) and son. Whether it's to build your dream home or spice up the one you're in, we will do the job with pride and integrity – a rare trait these days. With many years experience behind us, we are knowledgeable in all aspects of build/reno and are unique in that, as well as being a General Contractor, we also operate our own fully-equipped cabinet/millwork shop. Nothing says quality more than custom work – our specialty.
Services
Commercial Interiors
Retail/Institutional/Industrial
Renovations
Custom Homes-Design/Build
Project Management
Complete Design Services
Custom Cabinet and Millwork Shop
Testimonial
"I just wanted to take the opportunity to thank you, and your staff for the provision of such high quality services. Special Edition Builders have continued to provide exceptional service in the delivery of so many construction projects on time and within bid price."
- David Keighley, Project Officer - Carleton University

Special Edition Builders is your one-stop choice for your next building/renovating/updating project. Let us handle the headaches! We offer a complete package, from conception through completion, or just a portion of -– your choice. Rest assured, it will be the BEST decision you can make to ensure the end result is "excellent and exactly what we had hoped for". Founded in 1988, we have performed a wide variety of projects and developed a repeat client base, based on client satisfaction. Our People's Choice Award winning team is ready to put your plans into action and see that your project is completed on time and on budget.
As professionals, we pride ourselves on giving personal attention to our clients and their projects, paying attention to the details and looking out for our clients' interests. This has saved our clients a significant amount of money. Our goal is to provide a superior product that is cost-effective, on budget and on time – this is what sets us apart from the rest – and that's why we're Special!
Custom Cabinets and Millwork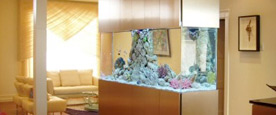 Commercial »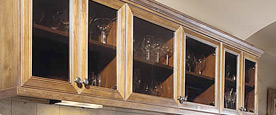 Residential »
Supplier